Robust Offerings, Responsible UseTechnology
At McLean, technology is as seamlessly integrated into teaching and learning as our other resources and supports. In all we do, we strive to empower students to utilize technology as a tool to become independent, purposeful, and reflective learners. 
McLean is a Google school, which means that across the grades, students learn to use, create with, and collaborate using cloud-based Google tools that include Docs, Sheets, and Slides. Students begin to use Google Docs in Grade 3, with teachers using Google Classroom to post assignments, organize folders, and view work in real time.
We are pleased to offer a 1:1 device program; students from kindergarten through grade 6 are given iPads, our Middle Schoolers in grades 7 and 8 are provided with Chromebooks, and we load the device of choice for each Upper School student. Software and adaptive technologies such as text-to-speech, speech-to-text and audio apps are available to every student. Teachers carefully select software that meets classroom and lesson objectives, facilitates student growth and learning, and is developmentally appropriate. Each classroom has an Epson BrightLink projector for interactive instruction. In addition, students at McLean have access to state-of-the-art robotics, 3D printing, video software, and virtual reality.  
Increasingly available technology calls for meaningful, age-appropriate conversations to make sure we are educating students and families in not only the technologies themselves, but their thoughtful, safe, and responsible use. Safety and security are a priority for us, as well, and in addition to strict privacy policies we have internet filters in place as well as tools that scan for appropriate usage. We teach digital citizenship using a curriculum developed by Common Sense Media, focusing on the topics of media balance & well-being; privacy & security; digital footprint & identity; relationships & communication; cyberbullying, digital drama & hate speech; and news & media literacy.  
Our technology department includes a Director of Technology Innovation, Digital Literacy Coordinator and Technical Support Specialists, our open office invites students to stop by for tech support or guidance throughout the day. In addition to our faculty and students, we also support our families and invite parents to regular coffee gatherings for Q&A or to focus on a particular tech-related topic.
Among our most popular technology offerings:
Seesaw
Allowing children in the Lower School to capture and share what they're doing, teachers to gain insight into their students' work, and families to get a glimpse of what's happening in the classroom.
WeVideo
Helping students create and edit their own videos. A green screen means a student studying planets, for example, can create a presentation as if they're standing on its surface!
Digital Arts Lab
Complete with professional grade resources, including Macbook pros with the latest Adobe suite as well as Wacom Tablets (digital sketchpads), our Upper School students utilize state of the art technology to showcase their creativity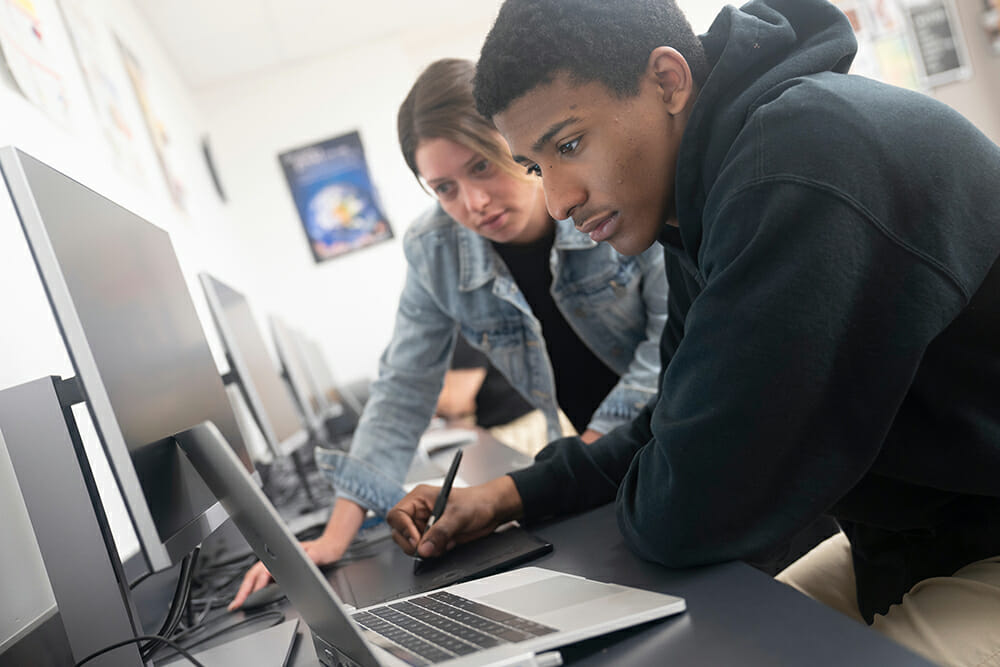 NearPod
With its content-rich, customizable virtual reality lesson library so that a class studying China, for example, can get a 360 degree view of a temple in Shanghai.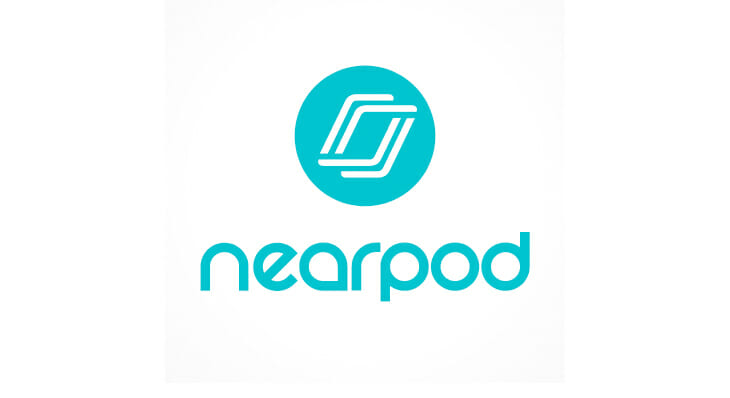 Building Robots and Resourcefulness