McLean School is passionate about transforming lives through education and helping children grow into confident and successful students. If you share this passion, we invite you to partner with us by joining our Major Gifts program. Major Gifts begin at $10K and extend upwards of $1M.
These larger contributions make great transformations possible. They can make all the difference for a family with financial need by providing the assistance that keeps our program accessible. They can support environmental sustainability, enabling the school to implement green technology so we can shrink our environmental footprint. Major gifts can even endow a new program, such as the McLean School Athletic Coaching and Mentoring Program, or a current program that has been important to your family, such as Mindfulness, Robotics, or Diversity, Equity, and Inclusion. The possibilities are as endless as our students' potential.
We also welcome gifts that create a legacy for generations of McLean students through a bequest in your will. There are a number of estate planning options that can help you build a long lasting connection with our community.
If you share our belief in the transformative power of education and are interested in making a Major Gift, please contact our Director of Development, Michelle Ellis to share your ideas. We look forward to working with you!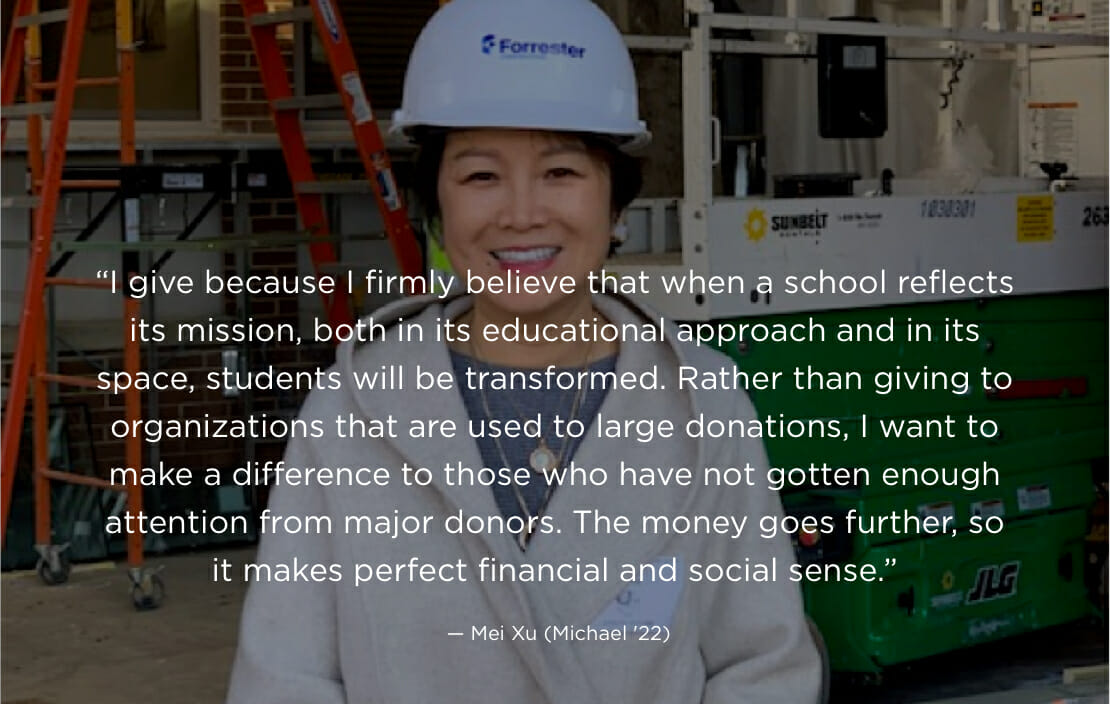 Support McLean

Make a Gift Today