Success Starts Here
Applying to McLean
Success Starts Here
Applying to McLean
Thank you for your interest in McLean's life-changing approach to learning! We believe in our college preparatory model, which emphasizes small classes, differentiated instruction, and, most importantly, "can" rather than "cannot." Simply put a better way of doing school. Are you ready for a transformational education? At McLean, we're ready to hear from you.
Each application is assessed on an individual basis to ensure that McLean is able to meet the needs of our students. While McLean provides embedded academic support in the classroom, we are most successful with bright students whose primary challenge is not behavioral, social, or emotional. If you have any questions about whether McLean is the right fit for your child, please contact us at admission@mcleanschool.org or call 240.395.0698.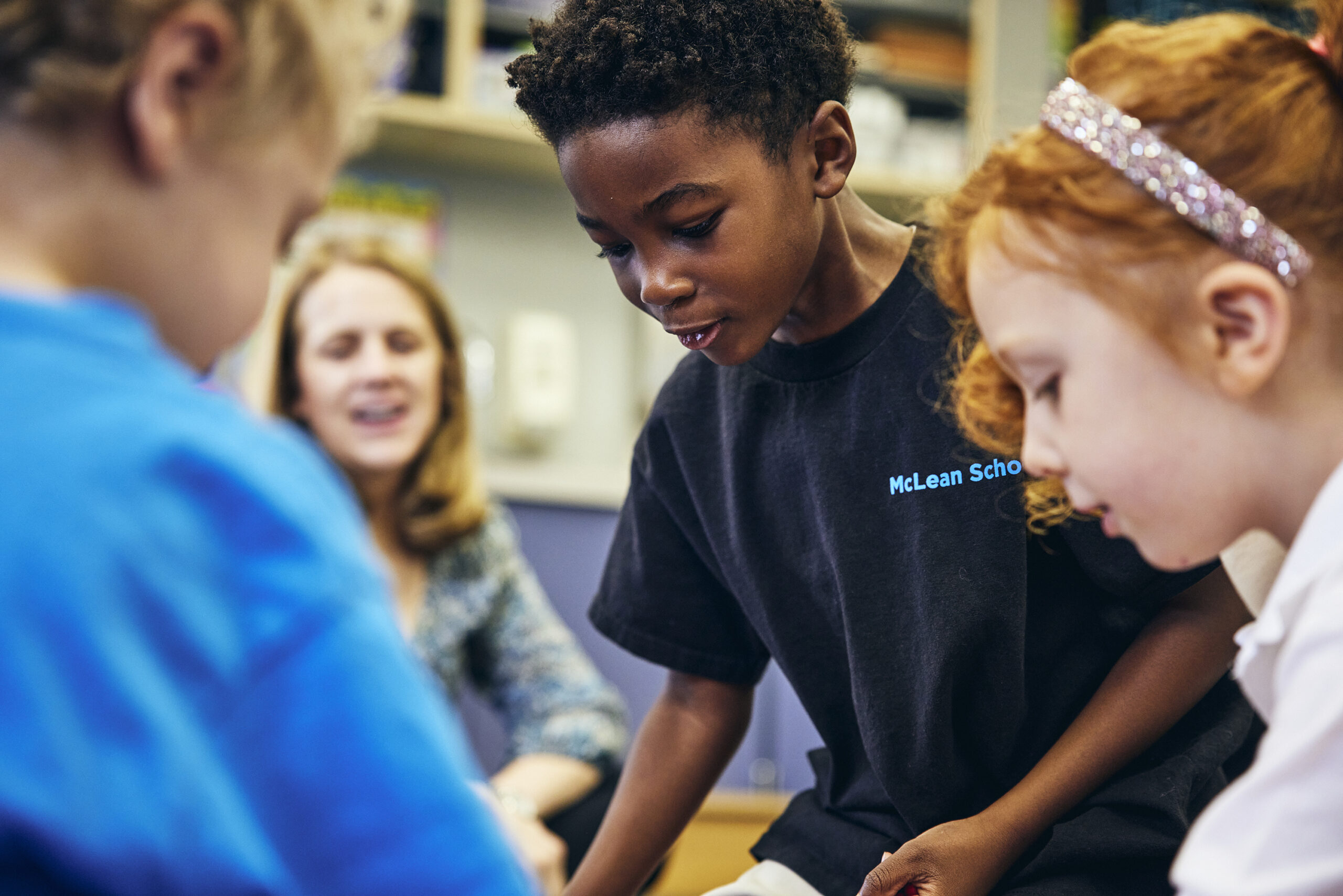 1

Create an Account

Our password-protected, online Application system will allow you to securely complete and submit your child's application.

If you have applied to McLean within the past 3 years, please contact us at admission@mcleanschool.org as your child's account is inactive. Our Records Manager will need to reactivate your account.

2

Complete & Submit Your Application

The information shared on your child's Application is confidential and provides valuable insights so we can begin to understand your child.

3

Submit Required Documents

To better understand your child, there are a number of required supporting documents that we need you and your child's current school to provide. All documents should be uploaded to your Application account. We encourage you to review the Checklist in your account frequently to view the status of any missing documents.

4

Schedule Student Visit & Parent Interview

Once an application is completed, and you've provided the required documents, you can self-schedule your parent interview and student visit from your account. The one-hour parent interview is a conversation with a member of the Admission team that looks at the student's academic growth and development, as well as addressing any parent questions. The student visit is an opportunity for an applicant to experience a day in the life of a McLean Mustang.
Mark Your Calendar

Admission Deadlines
March
1
Admission Decision Notification
March
15
Tell Us You're Enrolling!
Dive Deeper

Transform Your Education
Admission Policy
McLean School does not discriminate nor tolerate any discrimination based on ethnicity, race, religion, socio-economic status, culture, color, age, sexual orientation, gender, physical disability, or any other classification proscribed under local, state, or federal law.