Welcome from the
Co-Heads of School
Welcome! From Melissa Gray-Hughes and Jeff Berman.
As longtime members of the McLean School community, and now Co-Heads of School, we have seen first-hand how McLean profoundly impacts young lives. Transformation happens here, intentionally and inevitably, and it is truly our privilege to provide the opportunities and support our students need to succeed as learners and people.
We both joined McLean full-time in 2016 and have spent the past eight years collaborating with administrative colleagues and our talented faculty to make McLean a trusted partner for families and a leader in education for bright K-12 students with ADHD, dyslexia, anxiety, and organizational and math challenges. Our deep understanding of the school and its mission and combined expertise have prepared us well to lead McLean into a dynamic new era, to carry forward the wonderful work of recently retired Head of School, Michael Saxenian, and pave the way for new permanent Head of School, Barry L. Davis, who will join us in July 2024.
It's a special time for McLean, with the opening of our new Falls Road Campus, meaningful programmatic and community initiatives, and the implementation of McLean's new Strategic Plan. Change is afoot, yet we remain firmly rooted in our values and vision as a school where learning comes first and students are seen, supported, and celebrated in becoming their best selves. We are proud to be part of an educational tradition that has not only evolved with the times but also very often led the way with innovative pedagogy, best practices, and programs that serve as a model for others – transformative, indeed.
Everyone has a unique story that brings them to McLean, including us. We invite you to join us for this new and exciting chapter.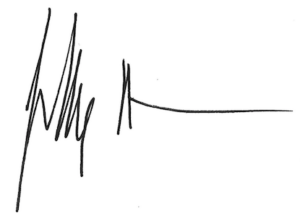 Jeffrey Berman
Co-Head of School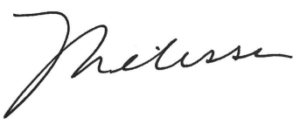 Melissa Gray-Hughes
Co-Head of School
Melissa Gray-Hughes, Co-Head of School
"My son Leander enrolled at McLean as a fifth grader, and when I saw the work of the teachers and the incredible progress he made, I wanted in; I wanted to be part of something so special, to understand how and why, and to be part of the team that makes it happen. I am grateful I get to do this work, and to ensure that these same extraordinary opportunities exist for other children like mine, now and in the future."
–Melissa Gray-Hughes
Co-Head of School
Read Bio

Prior to McLean, Melissa spent more than 13 years in marketing and brand management across several industries. Melissa officially joined the Development Office in 2016 to help launch the Envision McLean Campaign. She was excited by the opportunity to tell McLean's unique story while building a culture of philanthropy at the School. Melissa earned a BA in English at Spelman College and an MBA from Northwestern's Kellogg School of Management. Melissa is also well acquainted with McLean as an alumni parent.
Jeff Berman, Co-Head of School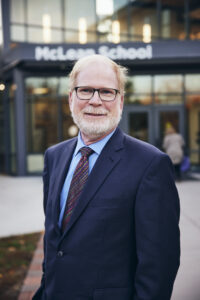 "I learn so much from watching our students and the effort they put into learning every day, our teachers and their incredible creativity and dedication, and the thoughtful and smart team of administrators here at McLean. I feel fortunate to be able to support their efforts and help McLean move into its next chapter."
–Jeff Berman
Co-Head of School
Read Bio

Jeff joined the McLean School Administrative Team in 2016, serving first as Chief Financial Officer and later adding the responsibilities of Chief Operating Officer. A graduate of Georgetown University with a BSFS and MA in International Security Studies, Jeff helped develop and implement innovative curricula projects at the high school and college level in the United States, Latin America, and the Middle East for over 30 years. His experiences in financial, nonprofit, and entrepreneurial management and as a longtime trustee and parent at an independent school all feed his passion for making a difference and helping young people reach their true potential.
David Roth, Assistant Head of School for Educational Programs & Head of Middle School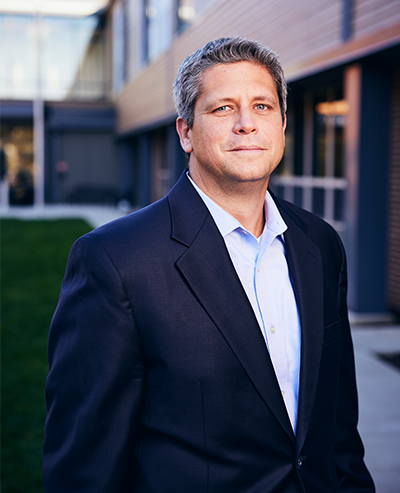 "At McLean, we have many systems in place that allow kids to be their best selves and share their abilities and talents in settings from the classroom, to the sports field, in the art studio or on stage. Provide enough advocates, and every child will be able to show you their strengths."
–David Roth
Assistant Head of School for Educational Programs
Head of Middle School
Read Bio

David brings enthusiasm and energy to his role as Head of McLean's Middle School, grades 5 through 8. He first joined the faculty in 2012 as a history and geography teacher, and quickly took to McLean's responsive classrooms and strong sense of community. Previously the Head of Upper School and Middle School at Commonwealth Academy in Virginia, David brought administrative leadership experience to McLean, and assumed the role of Head of Middle School in 2013.
Independent schools are familiar territory for David, who grew up on the campus of Seabury Hall School in Maui, Hawaii, where his father taught physics and chemistry. David came east for undergraduate studies at the University of Mary Washington in Fredericksburg, Virginia, but those early influences were strong and David later earned his Master's in Education at the University of Virginia.
Jenny Whichard, Interim Head of Lower School & Director of Auxiliary Programs
"Together, we are creating something really special for McLean School's youngest students who all have the potential to learn and be successful. We bring intentionality and empathy every day to support the academic and social-emotional growth and development of all students."
–Jenny Whichard '92
Interim Head of Lower School & Director of Auxiliary Programs
Read Bio

With nearly 25 years of experience as a McLean School teacher and administrator, and a McLean parent and alum herself, Jenny is extremely well suited for her new role leading ourLower School. A valuable and trusted member of the Administrative Team, her depth of experience and expertise is matched by her passion for McLean's mission and enthusiasm for supporting students and families, as well as teachers.
Jenny received her BA in Education and Psychology from Ohio Wesleyan University and started at McLean soon after. The ways in which McLean believes in students, sees their strengths, and provides them with ample opportunities to learn, grow, and shine is emblematic of her career at the school, as well. Most recently, Jenny spent 10 years as the Assistant Head of Middle School, and prior to that, offered her talents when tapped as the Interim Head of Middle School. Many in the McLean community also know her as the longtime Director of Auxiliary Programs, which she helped create and grow SummerEdge from 25 to more than 300 students.
Jenny's commitment to collaboration and relationship-building, and abiding appreciation for students as the whole humans they are, make her a cherished colleague, mentor, and educator. In life, as in work, Jenny is up for most anything; she enjoys any and all sports, live music, the outdoors, and spending time with friends and family, especially her two teenage daughters.
Chapin "Chip" Miller, Head of Upper School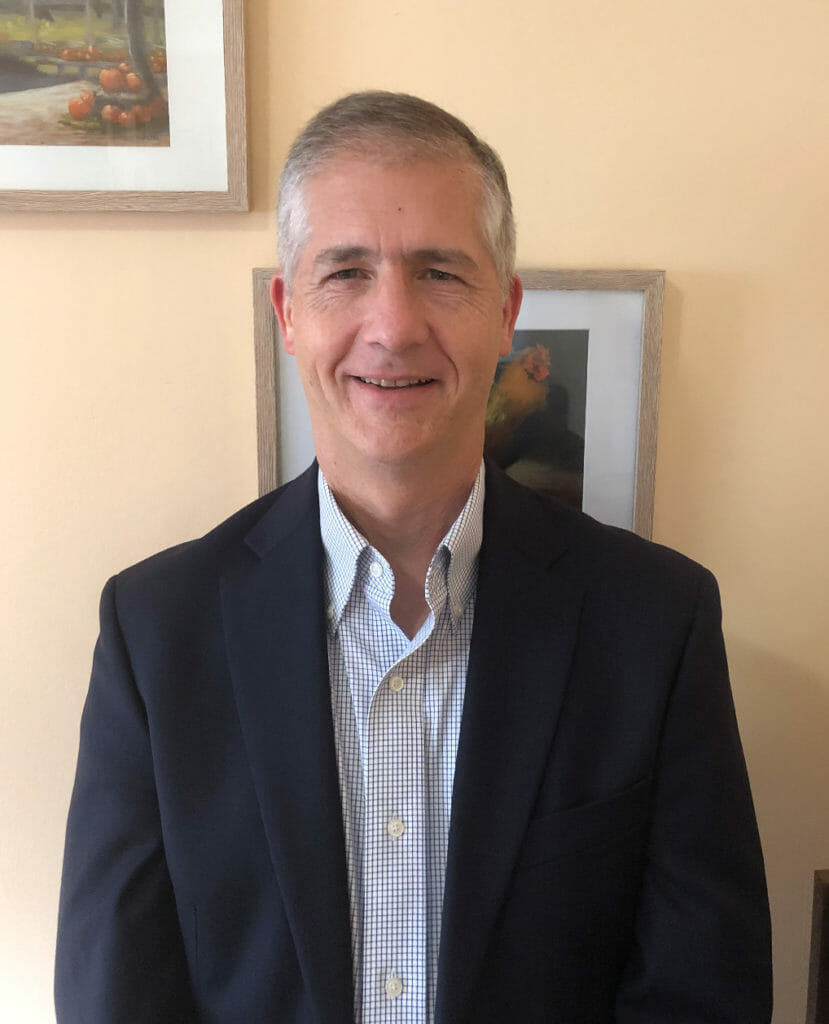 "My greatest joy as an educator is helping students gain, or regain, their confidence and find their passion. Schools should never make students doubt themselves."
–Chapin "Chip" Miller
Head of Upper School
Read Bio

Chip joined the McLean School community in June 2021, bringing deep expertise, infectious energy, optimism, and a sense of humor to his work with adolescents in our Upper School. A longtime administrator at schools including Hawaii Preparatory Academy and The Gunnery, Chip spent most of his career working to transform how schools integrate and innovate academic support before coming to McLean where, to his delight, support is not an add-on–it's the program as a whole.
But one of his best qualifications is more personal than professional: his own learning challenges shaped a school experience that at times is taxing and inspired him to want to do better for others. This empathy, combined with decades as an educator and lifelong learner, himself, makes Chip a perfect fit for McLean. A range of experiences–from the United States Air Force to the family copper business–gives Chip added perspective (and a lot of great stories to tell!). Chip has a BA in American Studies and Political Philosophy from University of New Mexico, Albuquerque and a Master's from Wesleyan University. In his down time, he enjoys the outdoors, reading, cooking, working on his house, and time with family.