Welcome from Head of School
I have one of the best jobs in the world. My time leading McLean School has been rich in meaning and personal connections, the very qualities of McLean—along with deep classroom expertise—that drew me to the school when I first visited in late 2012. At McLean, I've been fortunate to participate in the further articulation of our methodology and the ways in which we explain it, expansion of the student body, implementation of new programming in areas such as mindfulness, robotics, and gardening, the first major capital campaign, and the expansion of our building.
I came to McLean from Sidwell Friends School, where I was the Assistant Head of School and Chief Financial Officer. At Sidwell I was able to pursue twin passions in education, including the opportunity to design and teach an economics elective to seniors, and in the environment, overseeing an expansive green building program that set an international standard for independent schools.
My work in schools has been enriched by board service. I've served on the boards of the National Association of Independent Schools (NAIS), including as Treasurer, and of the National Business Officers Association (NBOA). Locally, I serve on the board of the Association of Independent Schools of Greater Washington (AISGW). I was a founding board member of the Green School Alliance (GSA).
I haven't always worked in schools. My professional pathway started as a volunteer in non-formal education and "appropriate" (small scale, village) technology in Indonesia in the early 1980s, and includes business start-ups in education and in publishing related to economic development. I led the development of "Conservation Enterprises" at Conservation International through most of the 1990s. In the early 2000s I became a Vice President and General Manager at Discovery Communications, running a business unit dedicated to educational and experiential travel.
Read More

I grew up in Concord Massachusetts in a family of educators and attended the public schools there, including the high school where my mother taught English. I was slow to learn to read, and probably would have continued to languish in low level math classes but for testing that suggested—contrary to appearances, I suppose—that I was a bright child. Birth of the Abilities Model®!. We were not a family of significant means, and the first airplane ride of my life took me to my freshman year at Stanford, which I financed through a combination of work study, loans, and financial aid. That flight launched me on a path of work and study that has spanned six continents, and eventually yielded three degrees from Stanford—an MBA, an MA in Development Economics, and an AB in International Relations.
My two years living in Indonesia, immersed in local culture, language and institutions, had a profound impact on my world view. Like many young people who work abroad in this way, I developed a deep appreciation for complexity and nuance, and an understanding that no individual or society has a corner on the truth.  The volunteer organization I worked with was grounded in Quaker values, which tend to reinforce those notions, and which recognize the power of diversity and of collective wisdom. These values and perspectives inform my leadership of McLean School.
In addition to my work at McLean, some of my favorite professional moments have included facilitating the launch of ecologically sustainable coffee in every Starbucks store across the country, thereby establishing a partnership with Conservation International that has continued for two decades; creating the first ever LEED Platinum K-12 school building, and converting a fifty-year-old gymnasium into a LEED Platinum Quaker meetinghouse. I also look back fondly on my earlier work co-authoring the Appropriate Technology Sourcebook, an 800-page resource guide to technologies for rural development, with 50,000 copies in print, and creating a 1,250-volume microfiche-based library on appropriate technology that replicated the leading appropriate technology reference collection in 1000 locations around the world.
My three daughters are now young adults, and one of them was fortunate enough to attend and graduate from McLean. Natalie's time at McLean gave me the gift of experiencing McLean as a parent. I love spending time with family, biking, hiking, reading, and admiring art. I rely on a regular yoga practice to keep my mind and body in tune.
Warmly,


Michael Saxenian
Head of School
Our Educational Leaders
Dr. Niesha Keemer, Head of Lower School

"Every student can learn and be successful; however, it takes a collective effort between home, school, and community working together to support the academic and social-emotional growth and development of all children for this to be realized."
–Dr. Niesha Keemer
Head of Lower School
Read Bio

Dr. Niesha Keemer brings 20-plus years of experience and a 360 view of early childhood education to her position as Head of Lower School at McLean. As a longtime administrator and conscientious collaborator, Dr. Keemer is a skilled communicator, planner, and mentor with a passion for creating an inclusive classroom environment where all learners can grow and be successful.
With a background in special education and social learning strategies, Dr. Keemer's abundant experience, agility, empathy, energy, and "children first" philosophy serves both students and faculty well. Prior to joining McLean in June 2022, she served as Founding Principal at AppleTree Early Learning Public Charter School in Washington, DC, where she was known for creating and maintaining strong relationships among school stakeholders and in the greater community.
As a dedicated advocate for children and their families, Dr. Keemer believes a positive school experience starts with the educators, and is committed to giving teachers the professional development tools and resources to make it happen. As a former online instructor teaching Master's in Early Childhood Education courses and Teacher Certification programs, Dr. Keemer is a "teacher's teacher," adept at bridging theory and best practice. A Maryland native, Dr. Keemer holds a BA in Psychology, as well as two Master's (Education, Literacy & Language and Religion, Pastoral Counseling) and a Doctorate in Early Childhood Education.
David Roth, Assistant Head of School for Educational Programs & Head of Middle School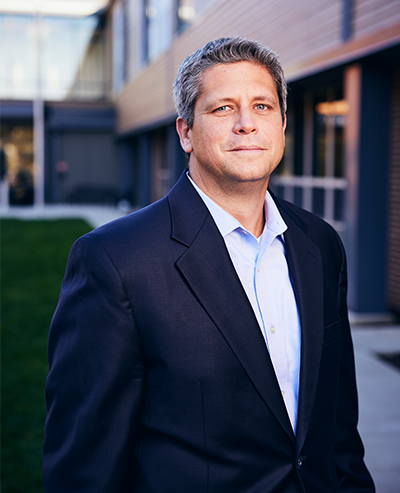 "At McLean, we have many systems in place that allow kids to be their best selves and share their abilities and talents in settings from the classroom, to the sports field, in the art studio or on stage. Provide enough advocates, and every child will be able to show you their strengths."
–David Roth
Assistant Head of School for Educational Programs
Head of Middle School
Read Bio

David brings enthusiasm and energy to his role as Head of McLean's Middle School, grades 5 through 8. He first joined the faculty in 2012 as a history and geography teacher, and quickly took to McLean's responsive classrooms and strong sense of community. Previously the Head of Upper School and Middle School at Commonwealth Academy in Virginia, David brought administrative leadership experience to McLean, and assumed the role of Head of Middle School in 2013.
Independent schools are familiar territory for David, who grew up on the campus of Seabury Hall School in Maui, Hawaii, where his father taught physics and chemistry. David came east for undergraduate studies at the University of Mary Washington in Fredericksburg, Virginia, but those early influences were strong and David later earned his Master's in Education at the University of Virginia.
Chapin "Chip" Miller, Head of Upper School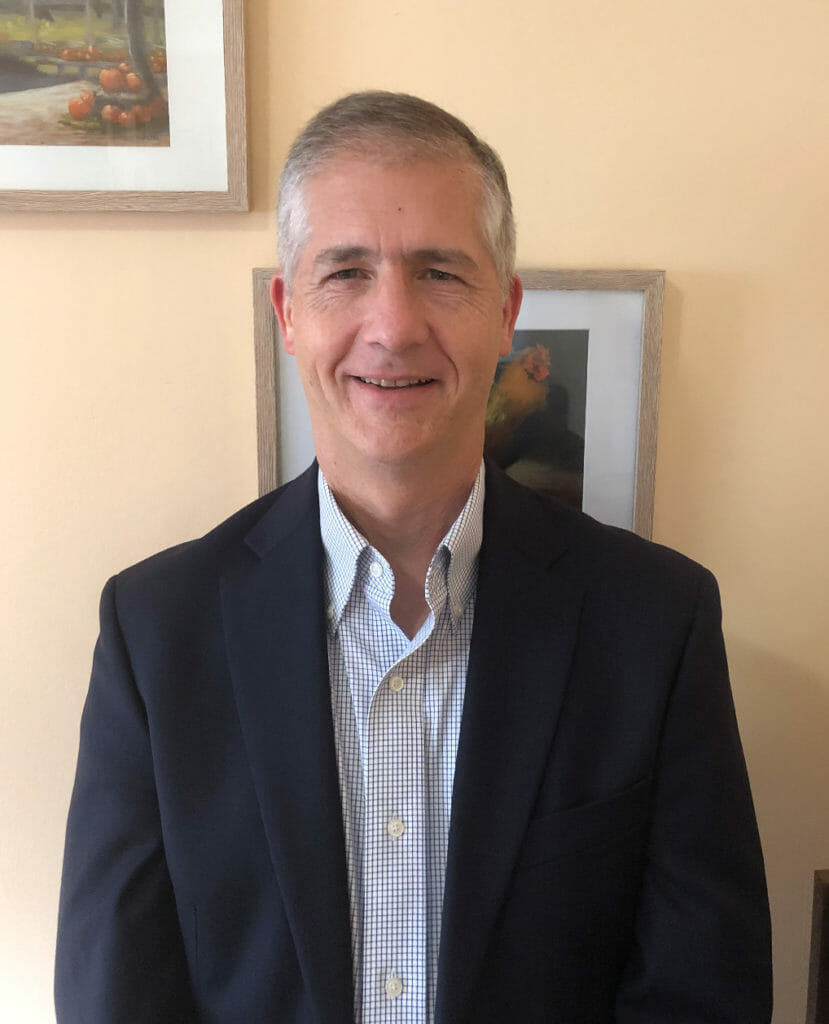 "My greatest joy as an educator is helping students gain, or regain, their confidence and find their passion. Schools should never make students doubt themselves."
–Chapin "Chip" Miller
Head of Upper School
Read Bio

Chip joined the McLean School community in June 2021, bringing deep expertise, infectious energy, optimism, and a sense of humor to his work with adolescents in our Upper School. A longtime administrator at schools including Hawaii Preparatory Academy and The Gunnery, Chip spent most of his career working to transform how schools integrate and innovate academic support before coming to McLean where, to his delight, support is not an add-on–it's the program as a whole.
But one of his best qualifications is more personal than professional: his own learning challenges shaped a school experience that at times is taxing and inspired him to want to do better for others. This empathy, combined with decades as an educator and lifelong learner, himself, makes Chip a perfect fit for McLean. A range of experiences–from the United States Air Force to the family copper business–gives Chip added perspective (and a lot of great stories to tell!). Chip has a BA in American Studies and Political Philosophy from University of New Mexico, Albuquerque and a Master's from Wesleyan University. In his down time, he enjoys the outdoors, reading, cooking, working on his house, and time with family.