Board of Trustees
James Cigliano, Chair

Jim Cigliano is the proud father of 3 boys, including Ben who attends McLean School and loves it. He is the proud husband for over 20 years to Jennifer Rosen, MD, who is Chief of Endocrine Surgery and Vice Chair of Research for the Department of Surgery at MedStar Washington Hospital Center.
Professionally, Jim is Chief Revenue Officer for WorldStrides, the nation's largest accredited and most trusted educational travel organization. WorldStrides provides a variety of educational travel and study abroad programs throughout the United States and globally (more than 100 countries). Prior, Jim was Chief Marketing Officer and WorldStrides' lead customer advocate and marketing strategist.
Prior to WorldStrides, Jim served at Time Warner Cable, leading Customer Marketing and Retention. He also led Strategy and Retail Store Transformation for Staples, co-led Customer Retention for America Online, and worked at McKinsey as a leadership member of the Marketing and Retail practices. Jim received his MBA from MIT Sloan and his undergrad in Economics from the University of Pennsylvania's Wharton School.
Mary Wright, Vice Chair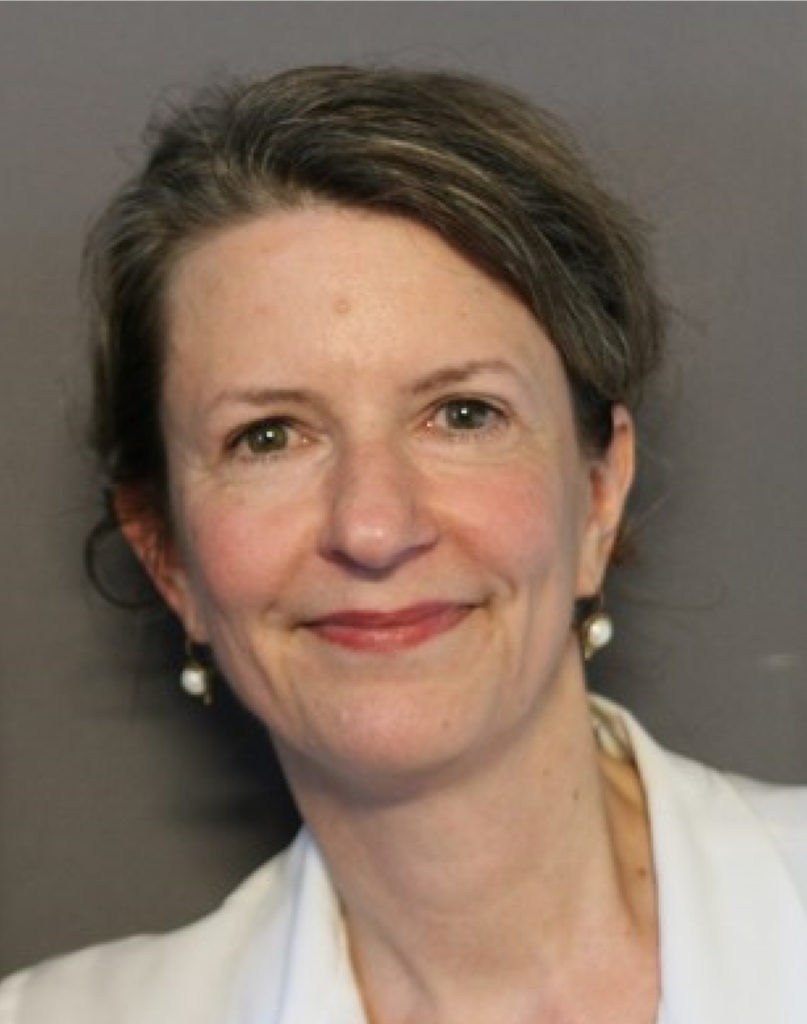 Dr. Mary Wright is a hospital medicine physician and clinical researcher in infectious diseases. She grew up in a household of teachers: her father devoted his life to high school education and her mother tutored children with learning differences.  Her son, Alexei, graduated from McLean in 2017.
Mary brings many years of experience in medical care, patient advocacy, staff education, and committee work to the Board. When not seeing patients, she has served on agency executive steering committees involving strategic planning and complex projects and volunteered in the community. She hosted for Kidsave which finds adoptive families for older kids, served as Special Needs PTA Representative at a Montgomery County Public School, and sat on the Board of Montgomery County CHADD (Children and Adults with Attention Deficit Hyperactivity Disorder) while co-leading its parent support group.
Mary splits time between community hospital and research work and continues to care for hospitalized patients during the COVID-19 pandemic. She earned an undergraduate degree from the University of Maryland College Park, a Master's in Public Health from Johns Hopkins, and a Doctor of Medicine from George Washington University. Mary has served as Secretary on the board since 2017.
John Yonemoto, Treasurer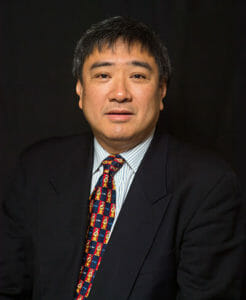 John is a McLean School parent, and his daughter, Jillian, has been at McLean since kindergarten. John is Co-founder and Chief Investment Officer for Albright Capital Management LLC. He brings more than 30 years of interdisciplinary experience managing a variety of investment strategies and emerging markets products in both institutional capital markets and alternative asset management.
Prior to joining Albright Capital, John was Managing Director and lead public markets portfolio manager for Darby Overseas Investments, Ltd., a wholly-owned subsidiary of Franklin Templeton Investments. He also helped establish ING Groep NV as the preeminent emerging markets investment bank, serving in various roles in trading and analytics. He was Global Head of Emerging Markets Proprietary Trading for ING Barings in London in the 1990's.
John earned a BA in Economics from the University of Chicago. John and his wife, Jeanett, reside in Washington DC with their two children.
Mary Murphy, Secretary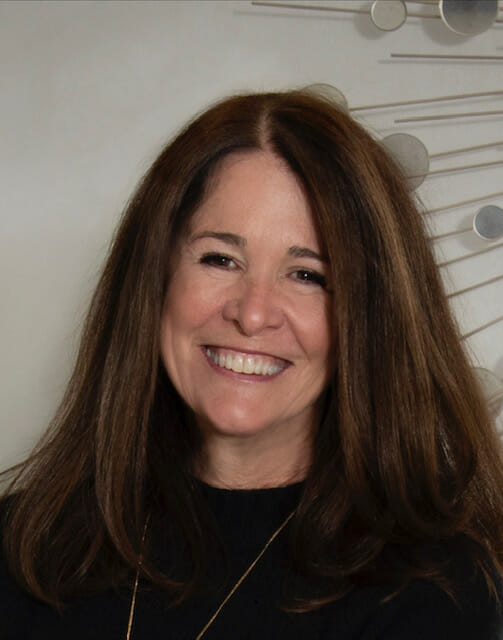 Mary is an experienced attorney in energy regulation, with a deep expertise in litigating regulatory matters, drafting contracts, and managing compliance risks. A Massachusetts native, Mary moved to the Washington, DC area upon her 1986 graduation from Wheaton College in Norton, MA where she earned a BA, magna cum laude to attend the George Washington University Law School.
Following graduation from GW in 1989, Mary began a 20-year legal career in federal energy regulation. From 2004 to 2010, she was a Senior Attorney with Florida Power & Light Company (FPL) based in Washington, DC. As lead attorney of FPL's federal energy regulatory practice, she oversaw compliance with federal energy regulations and led risk management efforts for the company. In that role, she personally advised the CEO and Board of Directors on federal regulatory standards and codes of conduct. She also led the regulatory compliance efforts and developed training programs for all regulated business units. Additionally, she conducted internal investigations and coordinated the company's response to federal regulatory investigations and audits.
Prior to joining FPL, Mary was Counsel at LeBoeuf, Lamb, Greene & MacRae, a large international law firm for eight years. At LeBoeuf, she represented the nation's largest electric utilities and natural gas companies before the Federal Energy Regulatory Commission, the Nuclear Regulatory Commission, and their state equivalents. She litigated issues ranging from electricity pricing to marketplace practices to bankruptcy proceedings. She provided advice to a wide variety of energy clients on compliance matters, contractual drafting and transaction issues.
She resides in Washington, DC with her husband, Bill, their two daughters, Catherine and Vanessa, and their golden retriever. She stepped back from practicing law when she and Bill adopted their two daughters from Russia between 2008 and 2010. More recently, in addition to raising the two girls, she has focused her involvement on organizations that address educational and family issues. She serves on the Board of Directors of Blue Star Families, an organization devoted to supporting and strengthening active duty military families, where she also chairs the Advisory Board of outside military experts. She served until last year as Vice President of the Board of Directors of Gadsby's Tavern Museum, a historical museum in Old Town, Alexandria. She is also an officer of her local Homeowners Association.
She is an active volunteer at her children's schools, McLean School, in Potomac, Maryland and the National Cathedral School in Washington, DC. She has co-chaired the annual auction at McLean School and she volunteers with fund raising and community outreach at the National Cathedral School. She is also a long-time member of the Girl Scouts Nation Capital's Council, where she currently leads a Cadette troop that is working on its Silver Award.
Jennifer Anopolsky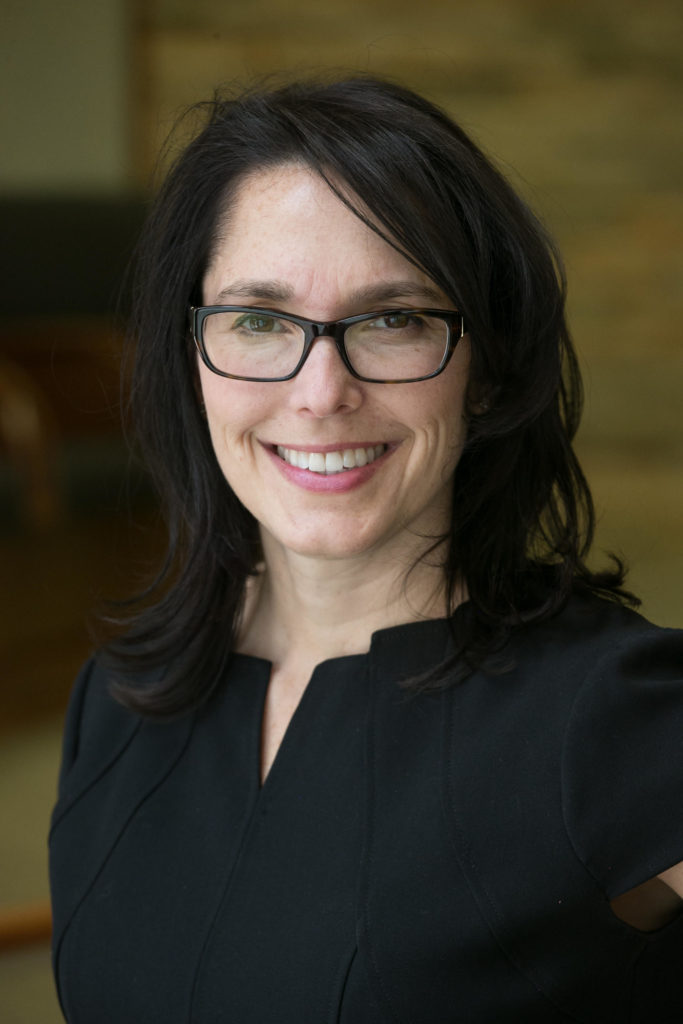 Jennifer Anopolsky is the proud mother of three children. Her youngest son, Max, is in the Class of 2026 at McLean School. Jennifer is currently Global Head of B2B marketing for Visa, Inc. and has over 20 years of experience growing the world's most widely recognized brands across financial services, and entertainment industries.
Prior to Visa, Jennifer was Managing Vice President for Capital One's Card Partnership business, delivering marketing and strategic services to such brands as General Motors, Sony, and Sak's Fifth Avenue. Additionally, as a corporate consultant, Jennifer led Hilton's co-branded credit card with American Express.
Beyond her work in financial services, Jennifer held several positions at The Walt Disney Company including SVP of Corporate Responsibility and was a Trustee of The Walt Disney Company Foundation. While there, Jennifer spearheaded Disney's efforts to improve kids' health and nutrition with public service announcements on the Disney Channel featuring Michelle Obama and re-conceived millions of meals with healthier choices at the Disney Theme Parks.
Jennifer received her BA from Washington University in St. Louis, Missouri, and an MBA from the Wharton School at the University of Pennsylvania. Jennifer is fond of family hikes, game nights, and her Labradoodle.
Harris M. Bergman '09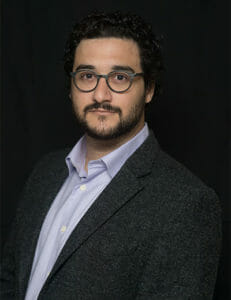 Harris Bergman is a process and sustainability leader with a penchant for organizational development and change management. Harris serves as the Director of Process and Technology at FIRST ONSITE, Inc., an international disaster restoration and decontamination firm, where he leads a team working on the creation and implementation of new, industry-leading technology and process change initiatives.
Prior to his role with FIRST ONSITE, Harris worked as a consultant with The Collective Good, LLC helping community serving organizations of all types change the way they change the world. His clients have included a collection of the largest national nonprofits and local grassroots organizations focused on issues like education, housing, racial equity and inclusion, and LGBTQ+ rights. Harris has also spent time working as part of the team of a multinational infection control technology start up.
Harris holds a master's degree in Sustainability Management from American University and an undergraduate degree in Business Management from the University of Tampa. Harris is a proud alumnus of McLean School's Class of 2009.
Lesli Creedon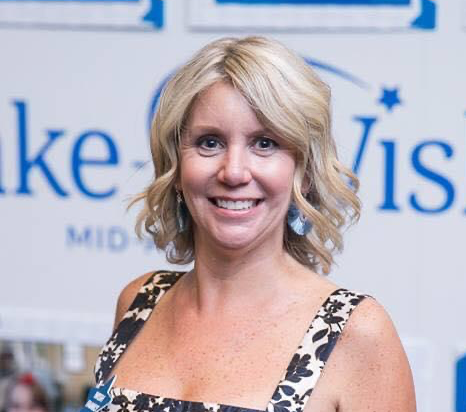 Lesli Creedon is the President and CEO of Make-A-Wish Mid-Atlantic, a position she has held since 2018. Lesli has over 30 years of experience in the non-profit sector in Washington, DC, having led major fundraising and marketing campaigns for preeminent institutions including the Smithsonian's National Zoo and Conservation Biology Institute, United Nations Foundation, The Brookings Institution, Aspen Institute, and Resources for the Future. She enjoys building meaningful relationships with donors to fulfill their philanthropic visions and working with Boards of Directors on strategy and governance. Her passion for Make-A-Wish stems from her family's receipt of a life-changing wish four years ago when her son was battling leukemia.
An Ohio native and rabid Cleveland Browns fan, Lesli graduated from Miami University with a Bachelor of Arts degree in economics, political science, and diplomacy and international affairs.
Lesli and her husband, Dan, have two children – Catherine and Jack – whom they adopted from Russia at 18 months of age.  Both are now seniors: Catherine at McLean, and Jack at the GW Community School. They love to travel and spend time at their beach house in Bethany.  Catherine and Jack are the proud "parents" of one dog, one bearded dragon and, at last count, four hermit crabs!
Faiza El-Hibri '08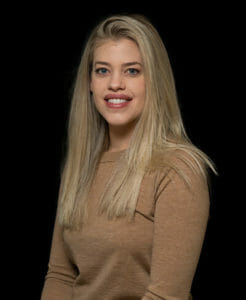 Faiza El-Hibri serves as the Director of Operations Management at East West Resources Corporation (EWR), a private investment and business development firm focused on life sciences and emerging technologies located in Rockville, Maryland. She manages and oversees operating businesses and equity investments, focusing on process optimization, strategic planning, and market positioning. Prior to EWR, Faiza worked at Johnson & Johnson's medical device company, DePuy Synthes, where she managed sales cycles for an inventory conversion program. Before relocating to Philadelphia with her husband of two years, she worked with the Board of Trade in collecting competitive intelligence in support of the Greater Washington Region's bid for Amazon's second headquarters. Faiza previously worked on the set of NBC's television series "Revolution" and on 20th Century Fox's "Sleepy Hollow." Soon after, she supported Unity Productions Foundation, a non-profit organization in Silver Spring Maryland, in creating peace through media and increasing religious and cultural pluralism by internally managing the production of an Emmy-nominated historical docu-drama which aired on PBS. She was recently elected as a board member of the El-Hibri Foundation, whose mission "supports building an inclusive America by advancing peace and respect for diversity inspired by the universally shared values of Islam." Faiza has an MBA from American University and a BA in Film Studies from the University of North Carolina at Wilmington. She graduated from McLean School in 2008, having attended since grade 3.
Dr. Mya Fisher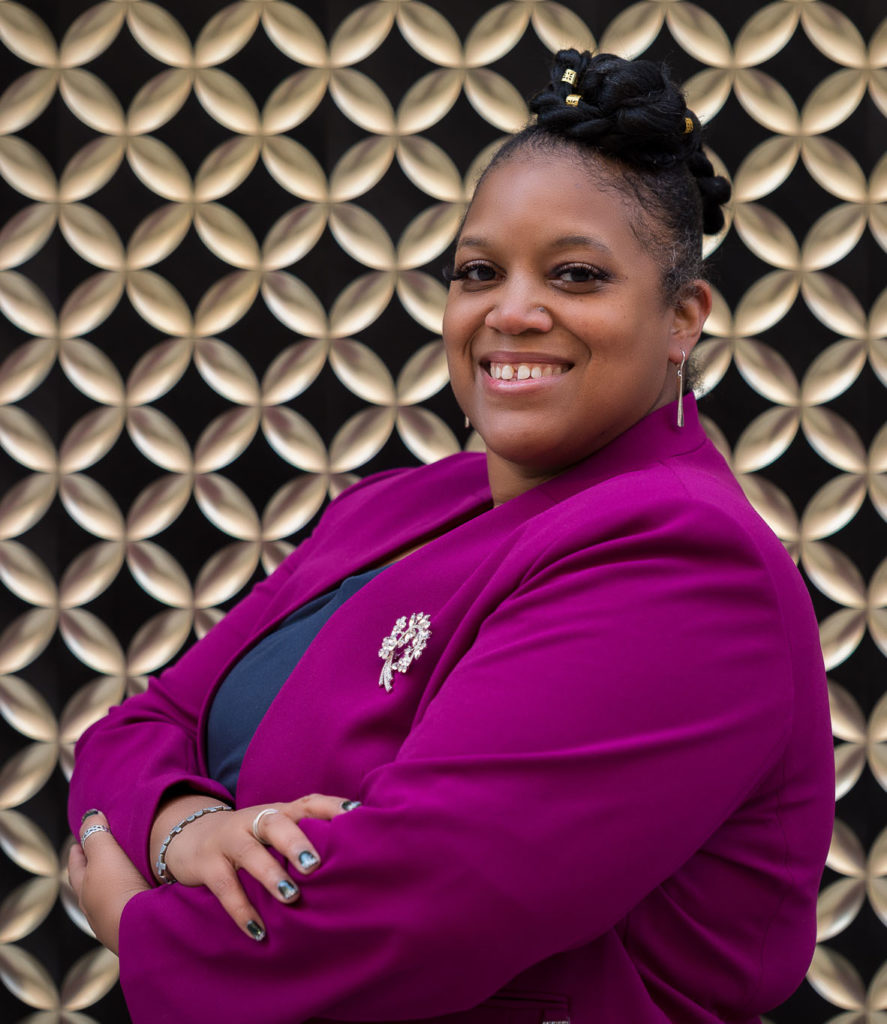 Mya is a trained sociologist and passionate international educator with more than two decades of combined expertise as a cross-cultural trainer, program development and management specialist, non-profit leader, international education, and exchange professional, specializing in programming related to Japan and China. She also identifies as a black woman who has greatly benefited from and been transformed by various international experiences. She leverages these experiences, skills, and knowledge together into her current two leadership roles.
She is Founder and Chief Executive and Transformation Officer for Global Equity Forward, a strategic consulting and advisory company for international inclusion, diversity, and racial awareness. Mya's unique international lens, grounding in sociological principles, and excellence in cross-cultural communication, regularly attracts organizations and engages people from around the world to her transformational learning offerings. Her trainings and workshops create "spaces of inclusion" where people can ask the uncomfortable questions about racial justice and work through developing their "voice" with which to engage in constructive conversations with others. Her goal is for participants to be engaged, critical thinkers who will contribute to the reimagining of societies grounded in principles of equity and inclusion.
Additionally, Mya is Director of the Richard U. Light Fellowship at Yale University. The fellowship provides full-funding support for intensive language study by Yale students in Japan, China, South Korea, or Taiwan. As Director, she is responsible for leading the administration and management as well as setting the strategic vision of the fellowship. She is passionate about international exchange and brings extensive experience studying and working in Japan notably as founding administrator of the Watanabe Study Abroad Scholarship, and former Director of Education and the TOMODACHI Initiative at the U.S.-Japan Council.
She is an enthusiastic supporter of next-generation leadership development. Encouraging young people to embrace their leadership potential, pursue interests in international opportunities, and discover their place and purpose in the world motivates and inspires her every day. Mya holds degrees from Williams College (BA, Psychology and Sociology), New York University (MA, International Education) and the University of Wisconsin-Madison (MS and PhD, Sociology). In her free time, she enjoys watching movies in the theater, spoiling her two pet guinea pigs (Ralphie and Magik), listening to audiobooks, traveling, practicing yoga, and doing Zumba.
Mark Granada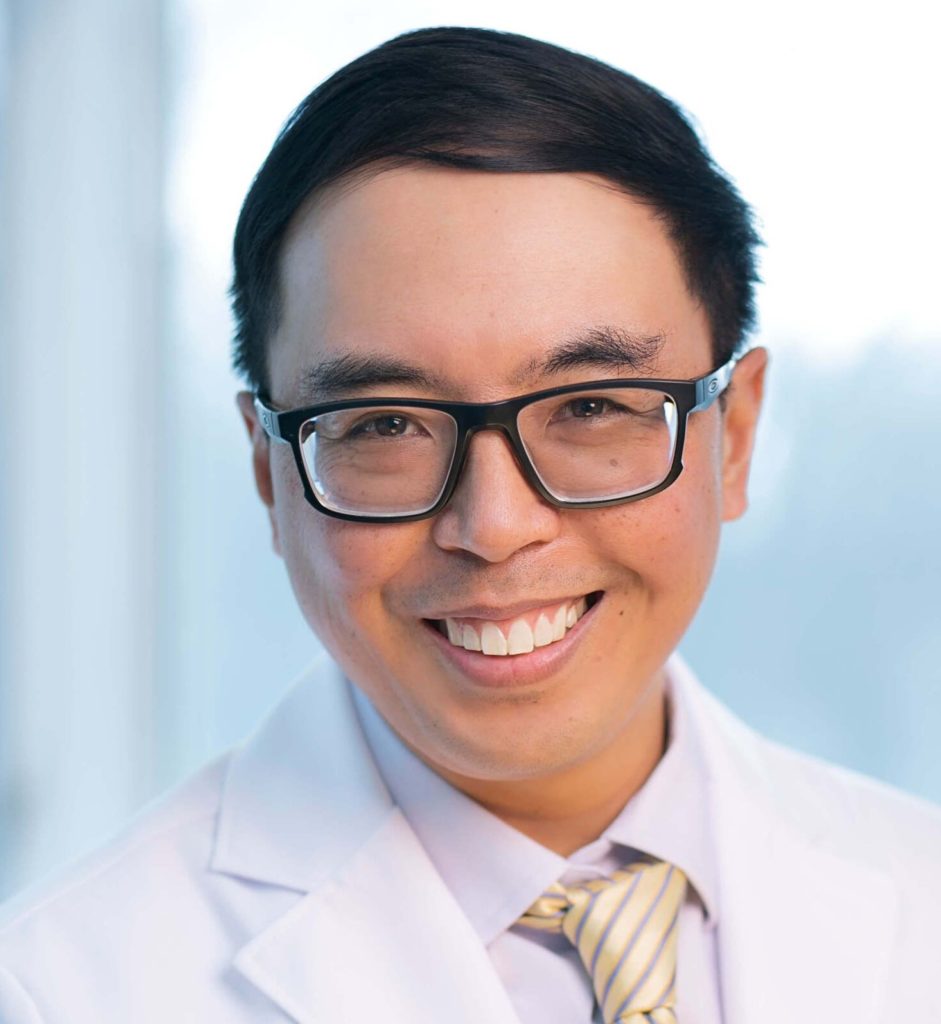 Dr. Mark Granada is a partner at Northern Virginia Pulmonary and Critical Care Associates and a board certified pulmonary and critical care physician. He earned his medical degree from Boston University School of Medicine and completed his internal medicine residency at Georgetown University Hospital and the Washington DC VA Medical Center, where he served as chief medical resident. He completed his pulmonary and critical care fellowship at Boston University/Boston Medical Center.
Mark currently serves as the Director of the Inova Fairfax Hospital Pulmonary Embolism Response Team (PERT), a multi-disciplinary team tasked with urgent management of high risk pulmonary embolism cases. He previously served as the Associate Medical Director of the Acute Pulmonary Unit of Inova Fairfax and as co-managing partner at Northern Virginia Pulmonary and Critical Care Associates. He enjoys teaching rotating medical students and residents from Georgetown, George Washington University, and Virginia Commonwealth University and was awarded the Golden Apple Teaching Award by GWU medical students.
His research has been published in the journals of Allergy and Immunology and Clinical and Molecular Allergy and he has been an invited guest speaker on the topics of asthma, COPD, and pulmonary embolism. He was also recognized by Virginia Living as one of the areas "Top Docs."
When not taking care of patients, Mark spends time with his wife Christine and two young daughters, Lucy '31 and Clara '34, both students at McLean School. Mark and Christine recently welcomed their third daughter, Alice, into the family over the summer.
Raylene Grant

Originally hailing from New Zealand, Raylene came to the United States to study opera performance at The Jacobs School of Music at Indiana University. Raylene moved from Indiana to New York City where she spent many years performing with various opera companies throughout the world. Realizing that she did not want to be an absentee parent, Raylene decided to forgo performing and instead focused on family and work that would keep her close to home. This led Raylene to management of the Peninsula Spa at the Peninsula Hotel in NYC and eventually to the role of Events Coordinator, dealing with clients from Fortune 500 companies to various high profile and celebrity clients. Since moving to the DC area Raylene has helped to grow her husband's real estate business, took on property management, helped to coach children's musical theater and works extensively in events, fundraising, advocacy, and more at her children's various schools and other organizations.
Leah Larson-Rabin

Dr. Leah Larson-Rabin is the proud parent of four McLean School students—Sagan, '26; Asha, '27; Hypatia, '32; and Irena, '32—and has served as a class representative for the Parents Association. Currently, she manages programs for the China portfolio at an international foundation that funds grassroots organizations focused on human rights, democratic institutions, and civil society. Before moving back to Maryland, where she grew up, Leah lived in southwestern China with her family, conducting research on access to justice for marginalized groups and environmental policy. She has practiced law in the US and China, served as a Peace Corps Volunteer in West Africa, and worked for the state and federal government. Her articles and op-eds have appeared in academic and policy publications, and she speaks several languages.
Leah received her undergraduate degree from Williams College and her MIPA./JD and PhD from the University of Wisconsin-Madison. Having attended a progressive school from kindergarten through grade 12, she recognizes and values the importance of teaching kids how to think, not what to think. Moreover, Leah deeply appreciates McLean's approach to cherishing the diverse gifts and abilities every child has to offer, while helping them all to be empathetic and engaged citizens of the world.
Matthew McNally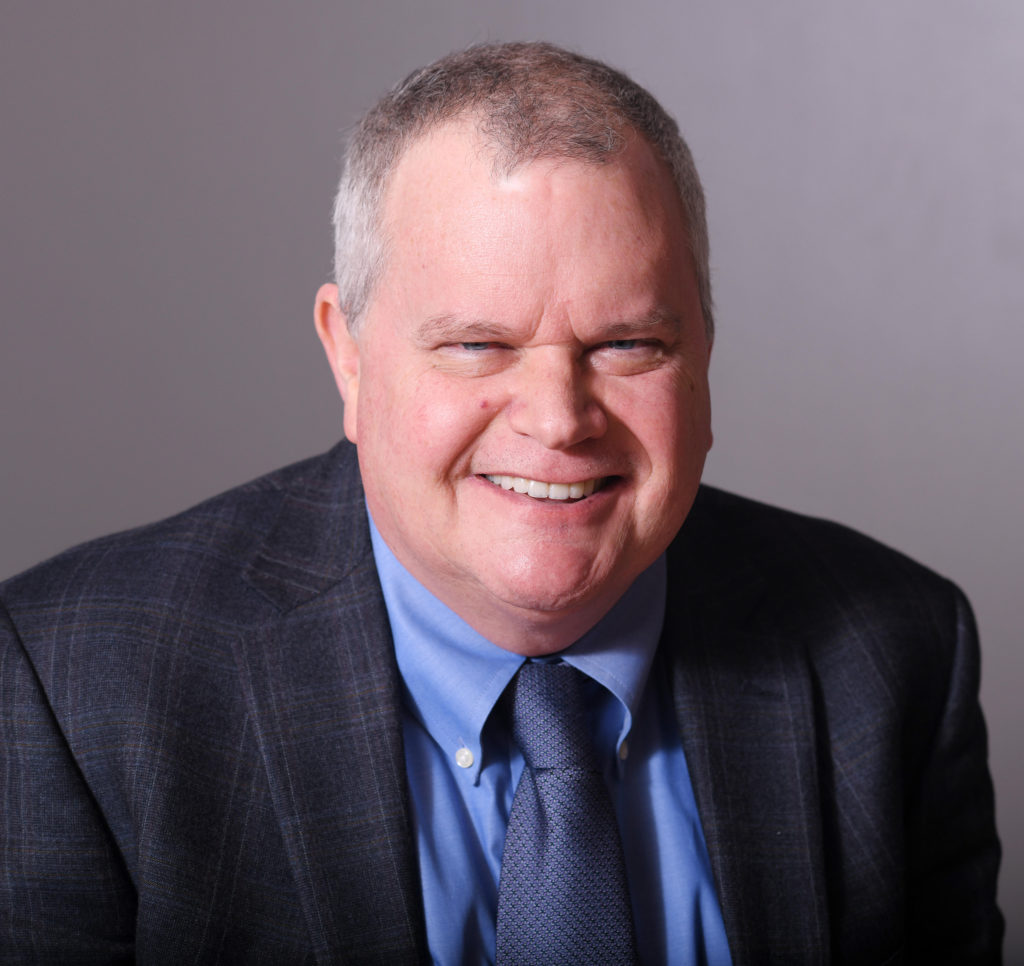 Matthew McNally arrived at Catholic University in December of 2013 with over twenty years of experience delivering technology services within Higher Education. Seven of these were with Carnegie Mellon University with responsibilities growing from research programming, to end-user services, teaching upper level User Interface Design courses, and then ultimately to project management of their first online learning platform. Followed by a brief, but intense sojourn to NASA as a researcher and then Bell Labs Research as a product manager developing unified messaging solutions. He then returned to Higher Education where he spent the next twelve years at Georgetown University leading their Enterprise Applications and Engineering teams. While at Georgetown, in addition to establishing change management and formal development processes, he introduced identity management services and migrated their collaborative services such as email and file sharing and their enterprise HR and Payroll solutions to cloud hosted platforms. Since joining Catholic University, his first six years were focused professionalizing the Technology Services group, introducing service-driven redesign of our service offerings, including migrations to Google for collaboration services and a VOIP telecom solution. For the last three years his focus has been on re-building the Human Resources and Payroll divisions to improve service levels, compliance, and overall resilience in place. When not on campus, he lives with his wife, their twin daughters, and adopted poodle son in Rockville, Maryland. Time not spent skiing in the winter is spent camping in the summer. He is most passionate when designing solutions at the intersection of human needs and administrative services within Higher Education.
Joy Arnold Russell

Joy Arnold Russell is a senior level executive with over 25 years of government affairs, stakeholder engagement, and issues management experience, directing major government, corporate, and non-profit strategies and initiatives. Her strategic and political acumen has led to a track record of accomplishment in government affairs, public relations, business negotiations, and partnership development. Ms. Russell has spent her career developing and executing strategies and initiatives to drive new business development and help achieve organizational priorities and goals. She is recognized for her ability to navigate our region's ecosystems with a results-oriented disposition.
Ms. Russell currently serves as Chief of Staff for Prince George's County Executive Angela Alsobrooks and is responsible for developing, advocating for, and communicating the County Executive's policy based and public agenda. She leads the County's local state and federal governmental affairs efforts, as well as the Communications, Stakeholder, Policy/Planning/Public Affairs, and Strategic Partnership Divisions. Ms. Russell advises the County Executive on matters ranging from economic development to health and human services and everything in between. She addresses and mitigates hot button issues across the government and navigates the political environment to solve problems and drive results for the Alsobrooks Administration.
Ms. Russell holds a law degree from the University of Maryland and undergraduate degrees in Political Science and Public Administration from James Madison University. Over the years she has held positions on numerous local boards including but not limited to the University of Maryland Medical System's Capital Region Health Center, the Prince George's County Community Foundation, the Washington Economic Development Partnership, and Democrats for Education Reform.
Ms. Russell and her family reside in Washington, DC. Her son, Derrick, is in the Class of 2027 at McLean.
Michael Saxenian, Head of School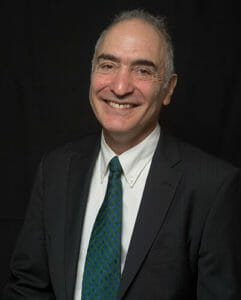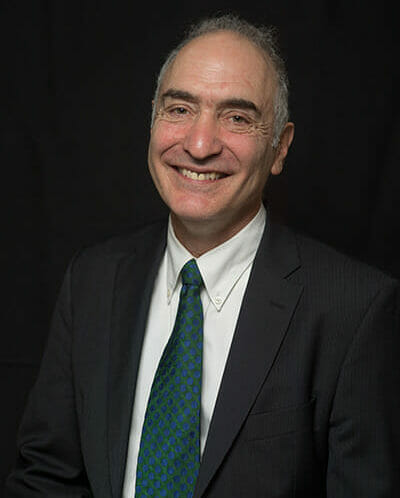 I have one of the best jobs in the world. My time leading McLean School has been rich in meaning and personal connections, the very qualities of McLean—along with deep classroom expertise—that drew me to the school when I first visited in late 2012. At McLean, I've been fortunate to participate in the further articulation of our methodology and the ways in which we explain it, expansion of the student body, implementation of new programming in areas such as mindfulness, robotics, and gardening, the first major capital campaign, and the expansion of our building.
I came to McLean from Sidwell Friends School, where I was the Assistant Head of School and Chief Financial Officer. At Sidwell I was able to pursue twin passions in education, including the opportunity to design and teach an economics elective to seniors, and in the environment, overseeing an expansive green building program that set an international standard for independent schools.
My work in schools has been enriched by board service. I've served on the boards of the National Association of Independent Schools (NAIS), including as Treasurer, and of the National Business Officers Association (NBOA). Locally, I serve on the board of the Association of Independent Schools of Greater Washington (AISGW). I was a founding board member of the Green School Alliance (GSA).
I haven't always worked in schools. My professional pathway started as a volunteer in non-formal education and "appropriate" (small scale, village) technology in Indonesia in the early 1980s, and includes business start-ups in education and in publishing related to economic development. I led the development of "Conservation Enterprises" at Conservation International through most of the 1990s. In the early 2000s I became a Vice President and General Manager at Discovery Communications, running a business unit dedicated to educational and experiential travel.
I grew up in Concord Massachusetts in a family of educators and attended the public schools there, including the high school where my mother taught English. I was slow to learn to read, and probably would have continued to languish in low level math classes but for testing that suggested—contrary to appearances, I suppose—that I was a bright child. Birth of the Abilities Model®!. We were not a family of significant means, and the first airplane ride of my life took me to my freshman year at Stanford, which I financed through a combination of work study, loans, and financial aid. That flight launched me on a path of work and study that has spanned six continents, and eventually yielded three degrees from Stanford—an MBA, an MA in Development Economics, and an AB in International Relations.
My two years living in Indonesia, immersed in local culture, language and institutions, had a profound impact on my world view. Like many young people who work abroad in this way, I developed a deep appreciation for complexity and nuance, and an understanding that no individual or society has a corner on the truth.  The volunteer organization I worked with was grounded in Quaker values, which tend to reinforce those notions, and which recognize the power of diversity and of collective wisdom. These values and perspectives inform my leadership of McLean School.
In addition to my work at McLean, some of my favorite professional moments have included facilitating the launch of ecologically sustainable coffee in every Starbucks store across the country, thereby establishing a partnership with Conservation International that has continued for two decades; creating the first ever LEED Platinum K-12 school building, and converting a fifty-year-old gymnasium into a LEED Platinum Quaker meetinghouse. I also look back fondly on my earlier work co-authoring the Appropriate Technology Sourcebook, an 800-page resource guide to technologies for rural development, with 50,000 copies in print, and creating a 1,250-volume microfiche-based library on appropriate technology that replicated the leading appropriate technology reference collection in 1000 locations around the world.
My three daughters are now young adults, and one of them was fortunate enough to attend and graduate from McLean. Natalie's time at McLean gave me the gift of experiencing McLean as a parent. I love spending time with family, biking, hiking, reading, and admiring art. I rely on a regular yoga practice to keep my mind and body in tune.
Dev Talvadkar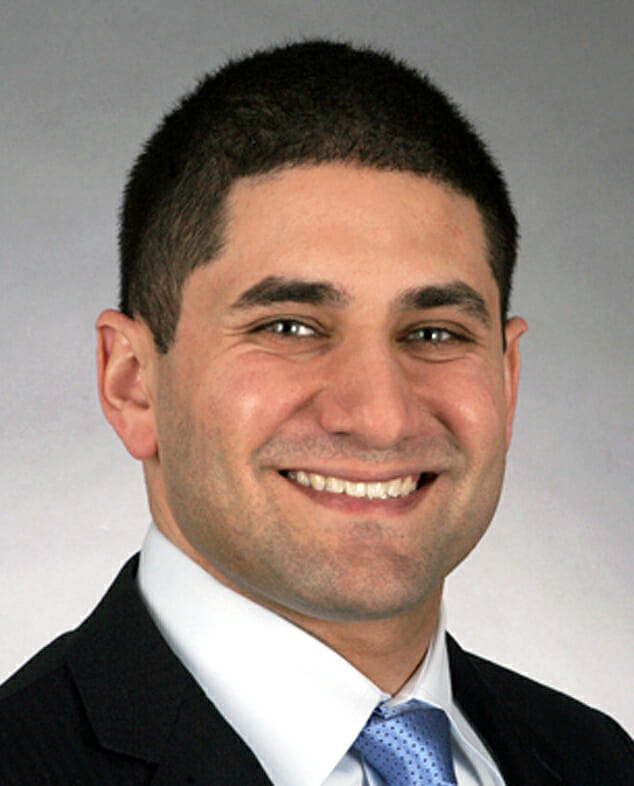 Dev Talvadkar is a managing director in Stifel's Independent School Finance Group based in Washington, DC. Mr. Talvadkar is involved in the transaction execution, and quantitative structuring of both tax-exempt and taxable debt financings for independent schools, colleges and universities, hospitals, bio-medical research institutes, and other non-profit entities. He has executed numerous public market and bank financing structures and is involved in both general obligation and revenue bond financings.
He has completed financings on behalf of a variety of education and non-profit clients. Independent schools served by Mr. Talvadkar include, Georgetown Day School (DC), Groton School (MA), Sidwell Friends School (DC), Grace Church School (NY), Buckingham Browne & Nichols School (MA), Dwight-Englewood School (NJ), Washington International School (DC), Westtown School (PA), Millbrook School (NY), Noble and Greenough School (MA), The Bolles School (FL), Waynflete School (ME), Bullis School (MD), and The Lab School (DC).
Additionally, Mr. Talvadkar has worked with a number of higher education clients including Wentworth Institute of Technology (MA), Gordon College (MA), Colby-Sawyer College (NH), Rivier College (NH), New England College (NH), Assumption College (MA), St. John's College (MD), and Merrimack College (MA). He has also executed financings for independent research institutes and hospitals including Benaroya Research Institute (WA), Concord Hospital (NH), and Mount Desert Island Biological Laboratory (ME).
Mr. Talvadkar has been a presenter at a range of industry conferences, including the National Business Officers Association Symposium, Association of Independent Schools New England Business Officer Conference, Connecticut Health & Educational Facilities Authority Client Conference, Mid-South Independent School Business Officers Annual Meeting, The Association of Boarding Schools Annual Meeting, and National Business Officers Association Summer Institute.
Mr. Talvadkar joined the board of the National Business Officers Association in July 2018, serves on the Alumni Association Executive Board at Sidwell Friends School, and received a BA in Economics and History from Middlebury College and a Master's of Business Administration from the Johnson School at Cornell University.
Jim Wilson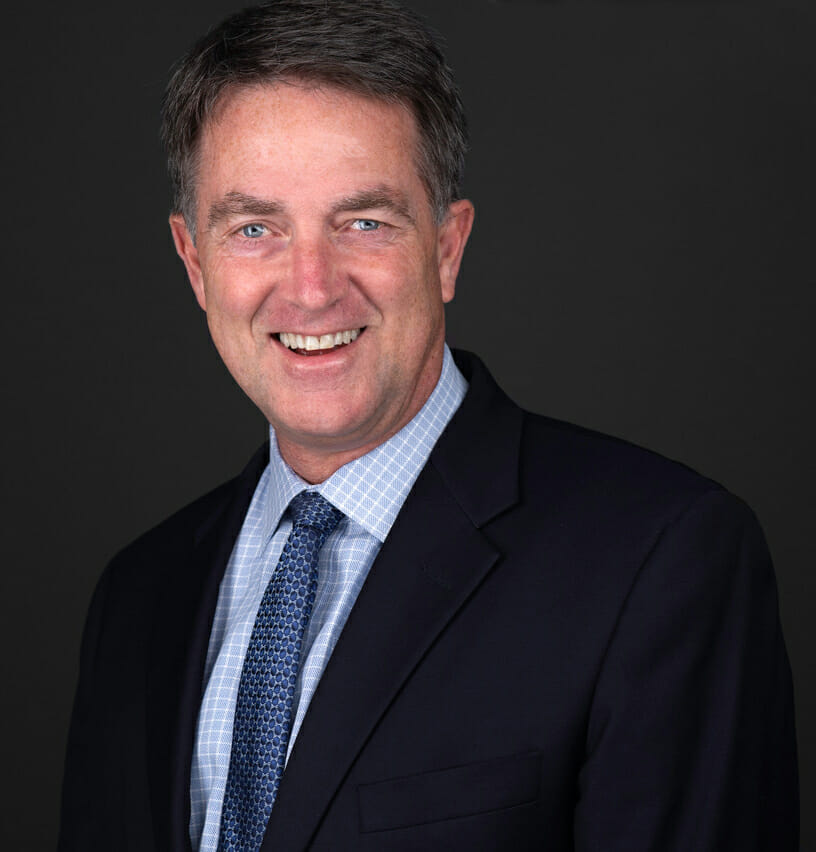 Jim Wilson is founder and CEO of JFW, Inc., a project management business in Gaithersburg, Maryland, which has completed more than 300 projects totaling over $3 billion in construction management in the DC metropolitan area and select states. Education projects have been the cornerstone of JFW's work since 1992, including several projects at McLean School – master planning, refurbished athletic fields, entrance vestibule, second-floor addition, first-floor renovations, support and entry spaces, new sidewalks and crosswalk, and a renovated façade.
A life-long Marylander, Jim grew up in a family of educators and along with his wife, Patti, he has dipped his toe in all methods of education – public, private and homeschooling.  Jim is an active member of a local church and for many years led high school students' small groups.  Jim and Patti have five grown children and nine grandchildren with whom they enjoy the beach, tennis, golf, and a good barbeque competition.
Jim has a Bachelor of Science degree in Civil Engineering from the University of Maryland, College Park.