MINDFULNESS: Your Resource for Achieving Control and Calm at any Age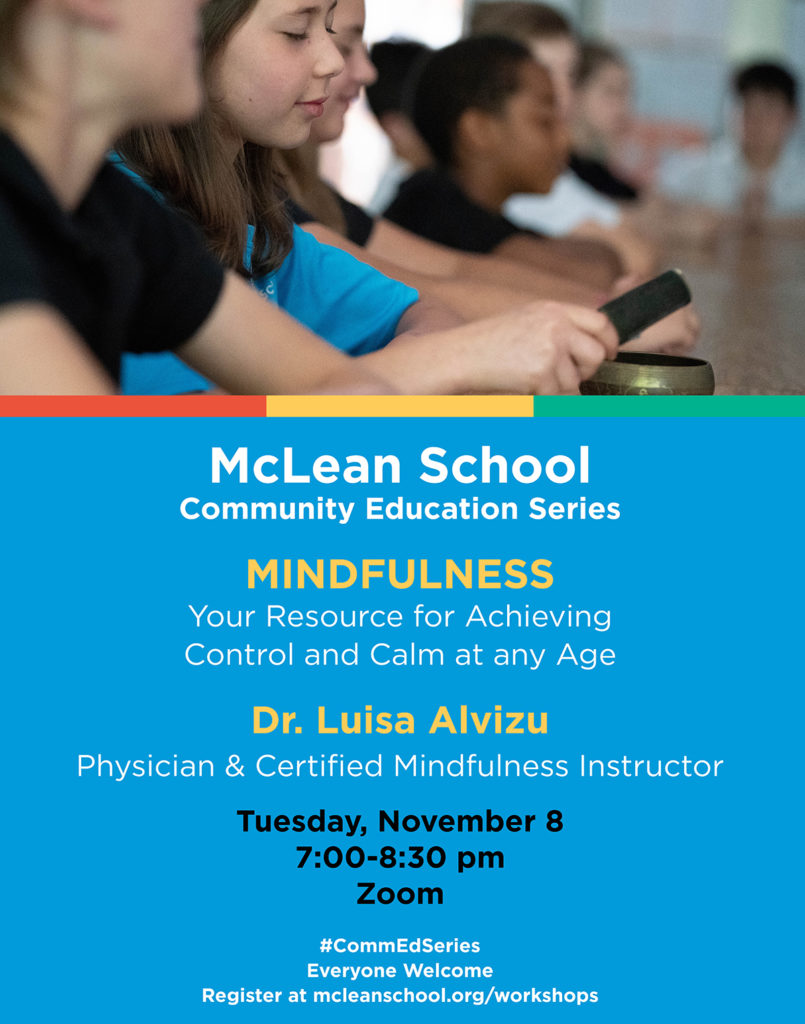 In a world filled with unpredictability, and ever changing expectations, Mindfulness is a proven tool for increasing feelings of control and a sense of calm for persons of all ages. Join McLean School's Director of Mindfulness, Frankie Engelking, for an important discussion with Dr. Luisa Alvizu on Mindfulness, a guide to  achieving increased  feelings of control and calm for children, parents, and families.
Dr. Luisa Alvisu is a Physician and Certified Mindfulness Instructor. For the past 12 years Dr. Alvisu has guided adults, teens, and young children in the development of the skill of Mindfulness. Participants of Mindfulness Education report feeling less anxious, more hopeful, and in better control of their emotional life.
The discussion will include the science that supports the practice of Mindfulness and strategies for families and persons of all ages, to experience its benefits.