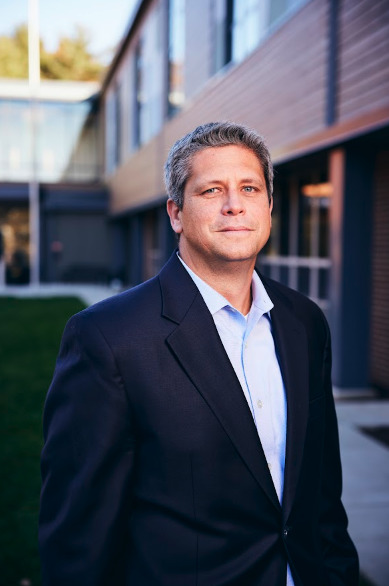 Assistant Head of School
for Educational Programs
Head of Middle SchoolDavid Roth
MEd, University of Virginia

BA, Political Science, University of Mary Washington

My Story

For Head of Middle School, David Roth, the words "It's a great day to be a Mustang" seem as native to his spirit as his dynamic personality and optimism.
David came to McLean as an eighth-grade history and geography teacher. He immediately took to McLean's responsive classrooms and strong sense of community. When the Head's position opened up, he was ready. Having served as Head of Upper School and Middle School at Commonwealth Academy in Virginia, he saw an opportunity to bring his administrative leadership experience to a school to which he had quickly become attached.
His excitement becomes visible as he describes "the school's amazing culture." At McLean, he says, "the faculty radiates warmth and excitement. So much goes on here to enrich students, from sports, to theatre, to music, to arts, to school trips and community service."
If school life seems particularly native to David, the reason for that is because it is. He is a self-professed "faculty brat" who grew up on the campus of Seabury Hall School in Maui, Hawaii, where his father taught physics and chemistry. However, David carved a different road to adulthood, coming east for his undergraduate studies at the University of Mary Washington in Fredericksburg, Virginia and going on for his Masters of Education at University of Virginia. That said, his Hawaiian roots and father's influence live on in his career choice: service to independent school education.
David did not set out to teach students with learning differences, but once a teaching opportunity led him there, he was hooked. Reflecting on his early career, he says: "Kids who learn in different ways became such an interesting piece for me. Once I began to understand the ADHD and LD learner and why some schools fail them, I understood the power of differentiated instruction. Every student should learn this way. No one is going to be underserved by multi-modality lessons. All kids are going to be interested in learning when they're having fun and playing and creating."
In particular, David sees McLean as a school with a unique capacity to detect and celebrate students' strengths. "It's about seeing the whole picture of kids," he says. "At McLean, there are many systems in place that allow kids to show off their abilities and talents, wherever they emerge—in the classroom, on the sports field, in the arts. Provide enough advocates, and every child will be able to show you their strengths."
Get David going on the subject of schools that make young people happy and his face lights up, his words shining as bright as his yellow Polo shirt and gleaming blue eyes. As he explains, his decision to pursue education emerged from a holistic memory of school as a happy place—exactly what he experienced growing up on a school campus where both teachers and students thrived. "School is one of the few places in society where you're seeing the best of society," David remarks. Revealing his identity as a true educator, he asks, "What's more noble than teaching children new things?"
Looking to the future, David wants to ensure the school's organizational and curricular excellence. Just as importantly, he wants to make sure that the middle school years remain participatory and project-based, active and fun.
Enhance the joy of learning. See students come to school with happy faces. If there were to be a symbol of David Roth's leadership ethos, it would certainly be a smile.