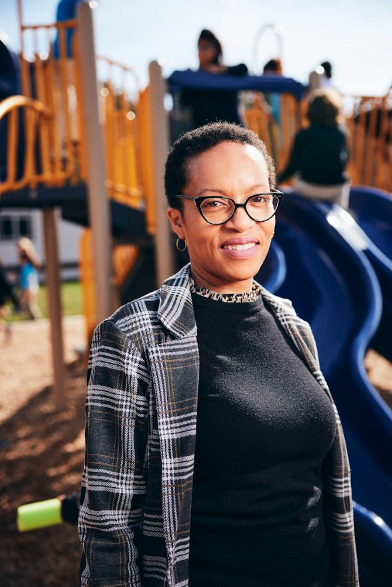 Head of Lower School

Dr. Niesha Keemer
EdD, Early Childhood Education, Northcentral University

MS, Education, Literacy & Language, Purdue University

MA, Religion & Pastoral Counseling, Liberty University

BS, Psychology, University of Maryland Global Campus

My Story
Dr. Niesha Keemer brings 20-plus years of experience and a 360 view of early childhood education to her position as Head of Lower School at McLean. As a longtime administrator and conscientious collaborator, Dr. Keemer is a skilled communicator, planner, and mentor with a passion for creating an inclusive classroom environment where all learners can grow and be successful.
With a background in special education and social learning strategies, Dr. Keemer's abundant experience, agility, empathy, energy, and "children first" philosophy serves both students and faculty well. Prior to joining McLean in June 2022, she served as Founding Principal at AppleTree Early Learning Public Charter School in Washington, DC, where she was known for creating and maintaining strong relationships among school stakeholders and in the greater community.
As a dedicated advocate for children and their families, Dr. Keemer believes a positive school experience starts with the educators, and is committed to giving teachers the professional development tools and resources to make it happen. As a former online instructor teaching Master's in Early Childhood Education courses and Teacher Certification programs, Dr. Keemer is a "teacher's teacher," adept at bridging theory and best practice. A Maryland native, Dr. Keemer holds a BA in Psychology, as well as two Master's (Education, Literacy & Language and Religion, Pastoral Counseling) and a Doctorate in Early Childhood Education.
"Every student can learn and be successful; however, it takes a collective effort between home, school, and community working together to support the academic and social-emotional growth and development of all children for this to be realized."