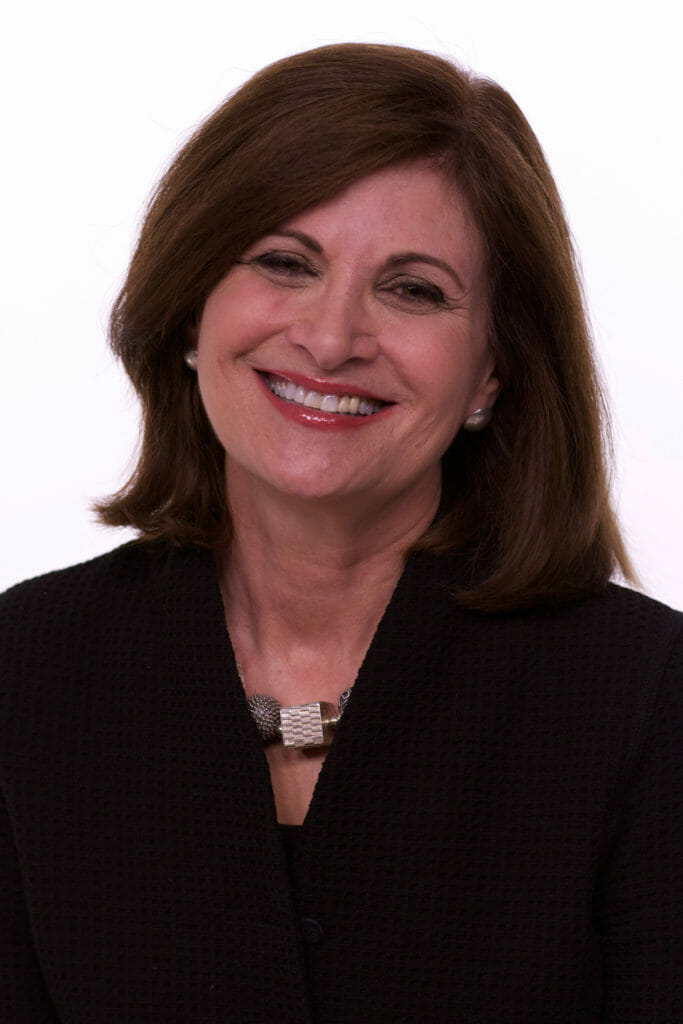 Michele Borba

Best selling author of UnSelfie, parenting and child expert, educational psychologist, Michele Borba, EdD, is an internationally renowned educator, award-winning author, and parenting child expert recognized for her solution-based strategies to strengthen children's social-emotional intelligence, character and reduce peer cruelty. A sought-after motivational speaker, she has spoken in nineteen countries, five continents, and served as a consultant to hundreds of schools and corporations. Clients include Sesame Street, Harvard, US Air Force Academy, (18) US Army bases in Europe and the Asian-Pacific, H.H. the Crown Prince of Abu Dhabi, and a TEDx Talk: Empathy Is a Verb. She offers realistic, research-based advice culled from a career working with over one million parents and educators worldwide. 
Dr. Borba is an NBC contributor who has appeared 150 times on the TODAY Show and countless shows including: (3) Dateline Specials, Dr. Phil, The View, NBC Nightly News, The Doctors, Dr. Oz, Anderson Cooper, (3) NBC Education Nation Specials, Fox, and CNN. Her work is featured in TIME, The Washington Post, Newsweek, People, Boston Globe, US News & World Report, The New York Times, Reader's Digest, and The Globe and Mail. She's a media spokesperson for major corporations including 3M, Office Depot, Unilever, Similac, General Mills, Mastercard, All, Galderma, V-Tech, Cetaphil, Splenda, Walmart, Johnson & Johnson, a consultant to McDonald's and Disney. 
She is the award-winning author of 24 books translated into 19 languages including Nobody Likes Me, No More Misbehavin', Don't Give Me that Attitude!, Building Moral  Intelligence, Parents Do Make A Difference, The Big Book of Parenting Solutions, End Peer  Cruelty, Build Empathy, and UnSelfie: Why Empathetic Kids Succeed in Our All-About-Me World. Her awards and recognitions include being a 2016 SHORTY nominee for "Best Social Media Influencer in Parenting," the National Educator Award (presented by the National Council of Self-Esteem), and the National Child Safety Award of 2016 by Child Safety Network. She was named a consultant for the Character Education and Civic Engagement for the US Department of Education, Disney Influencer, and Goodwill Ambassador for MIT's One Laptop per Child Project. Board memberships include Parents, Child Safety Network, and Boys & Girls Club of America. Her proposal: Ending School Violence and Bullying (SB1667) was signed into California law in 2002.  
Dr. Borba is a former classroom and special education teacher with a wide range of teaching experience, including work in private practice with children with learning and emotional disabilities. She received a Doctorate in Educational Psychology and Counseling from the University of San Francisco, an MA in Learning Disabilities and BA from the University of Santa Clara, and Life Teaching Credential from San Jose State University. She lives in Palm Springs, California with her husband and has three grown sons.
10:00-10:55 am
Parents, Educators, Pediatric Providers of Students in Grades K-5
UnSpoiled: How to Raise Independent Kids in an Over-Indulged Age *The 7 Secrets of Self-Sufficient Thrivers–and How Any Child Can Learn Them
Kids today are more stressed, more indulged, yet less ready to take on the world than any other generation–that's the problem. These kids aren't ready to launch. They've been coddled and "snowplow-parented" their whole lives. After all, that's what parents THINK they need to do to give their kids a leg-up in a hypercompetitive world: give them every advantage, make it "easy" for them, and help them succeed, no matter what it costs. Parents believe they are helping their kids by overindulging them and making things easy . . . but in fact they're raising kids who don't have the basic tools to survive and thrive in the 21st century. What these kids need isn't more help, it's LESS. They need to cultivate independence. But as strange as it seems, no one is teaching kids how to build these skills–or showing parents how to instill them. This program speaks directly to parents who desperately want to do this (but don't know how to back off without letting their kids slide) and to educators who know self-sufficiency is what students really need (but struggle to get parents and even kids to get with the program).
11:15 am-12:10 pm
Parents, Educators, Pediatric Providers of Students in Grades 6-12 – How to Raise Caring, Successful Kids in a Plugged-In, Trophy-Driven COVID-19 World: Practical, Proven Ways to Raise Good Kids
Today's parents are dealing with technology and digitally driven challenges that no previous generation has faced. What really matters in raising successful, happy, compassionate, and socially responsible children in a hyper-competitive, plugged-in world? Dr. Borba cites the latest research to identify nine crucial habits and one invaluable life skill: empathy. In this game-changing "how to" presentation for parents, you'll learn proven strategies to give your child the empathy advantage and cultivate their social and moral competence. You'll also learn common-sense ways to nurture the habits of self-control, courage, collaboration, perspective-taking, and leadership–the very qualities that give kids the success edge in school and relationships as well as what colleges and employers say they're seeking. This session is guaranteed to change the way you think about raising kids in today's complex world.
Thank You to Our Sponsor